Naperville Blackout Roller Shades For Total Privacy & Natural Lighting Control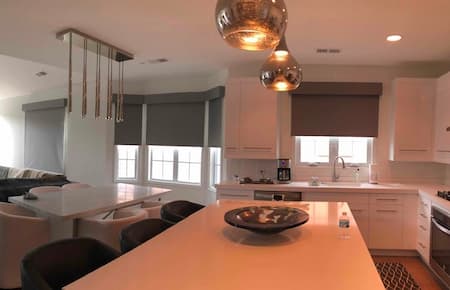 If too much light has been seeping into your Naperville home, Sonic Express Blinds has the solution for you. Our selection of blackout roller shades is the perfect way to keep the interior of your home as dark as you need it to be.
Sonic Express Blinds is the company people trust the most for window blinds in Naperville. Our wide selection of top-quality window treatments and commitment to customer satisfaction has made our company the number one source for residents who wish to enhance their home decor. We supply, clean, and install window furnishings for any home. If you're searching for the perfect blackout roller shades in Naperville, call Sonic Express Blinds today at 630-717-5665!
Our Variety Of Blackout Roller Shades
When most people think of blackout roller shades, they probably imagine shades created from pitch-black fabric that covers the entirety of a window. While these window treatments are undoubtedly available in that style, the truth is there are plenty of options when it comes to choosing blackout roller shades for your home. At Sonic Express Blinds, we want our customers to be delighted with their window treatment choice, and that's why we offer blackout roller shades in a variety of colors, textures, and fabrics.
Vinyl blackout shades and sun out roller shades are becoming a popular choice for people in need of superior light control while maintaining a warm, uplifting tone for their living spaces. Vinyl blackout shades and sun out roller shades are created with a fiberglass reinforced fabric that is excellent at blocking light and available in many different colors.
The Benefits Of Blackout Roller Shades
Blackout roller shades come in many different colors, fabrics, and textures, but what makes them really stand out as a window treatment are the many benefits they can provide. Do you love to sleep in late? Are you tired of glare interfering with your movies or office work? If so, then blackout roller shades may be the perfect solution for you. Consider some of the many perks that these window treatments have to offer:
Blackout roller shades eliminate unwanted light and glare in your rooms, so they're excellent for bedrooms, theaters, and office spaces.

Blackout roller shades provide superior privacy, so they're a smart choice for areas such as bathrooms and changing rooms.

Blackout roller shades do an excellent job of insulating your home from heat brought on by UV rays, keeping your energy costs down.

Blackout roller shades keep a low profile and function almost effortlessly, making them a perfect enhancement for any home.
Remember, Sonic Express Blinds have window treatments for everyone, so if blackout roller shades aren't quite the match for you, we have an amazing selection of other furnishings to choose from. From roman shades to wood blinds, you'll find the perfect treatment for your window at Sonic Express Blinds!
LATEST ARTICLES
Why Wood Blinds Are The Ideal Window Treatment

If you've been scratching your head over which set of window blinds would work best for your home, you may have found yourself torn between the choice of materials, colors, and level of performance. […]

The Benefits Of Honeycomb Shades

Are you having a tough time deciding on a window treatment that will meet your demand for light control, privacy, and aesthetics? The answer you might be looking for is a modern window treatment know […]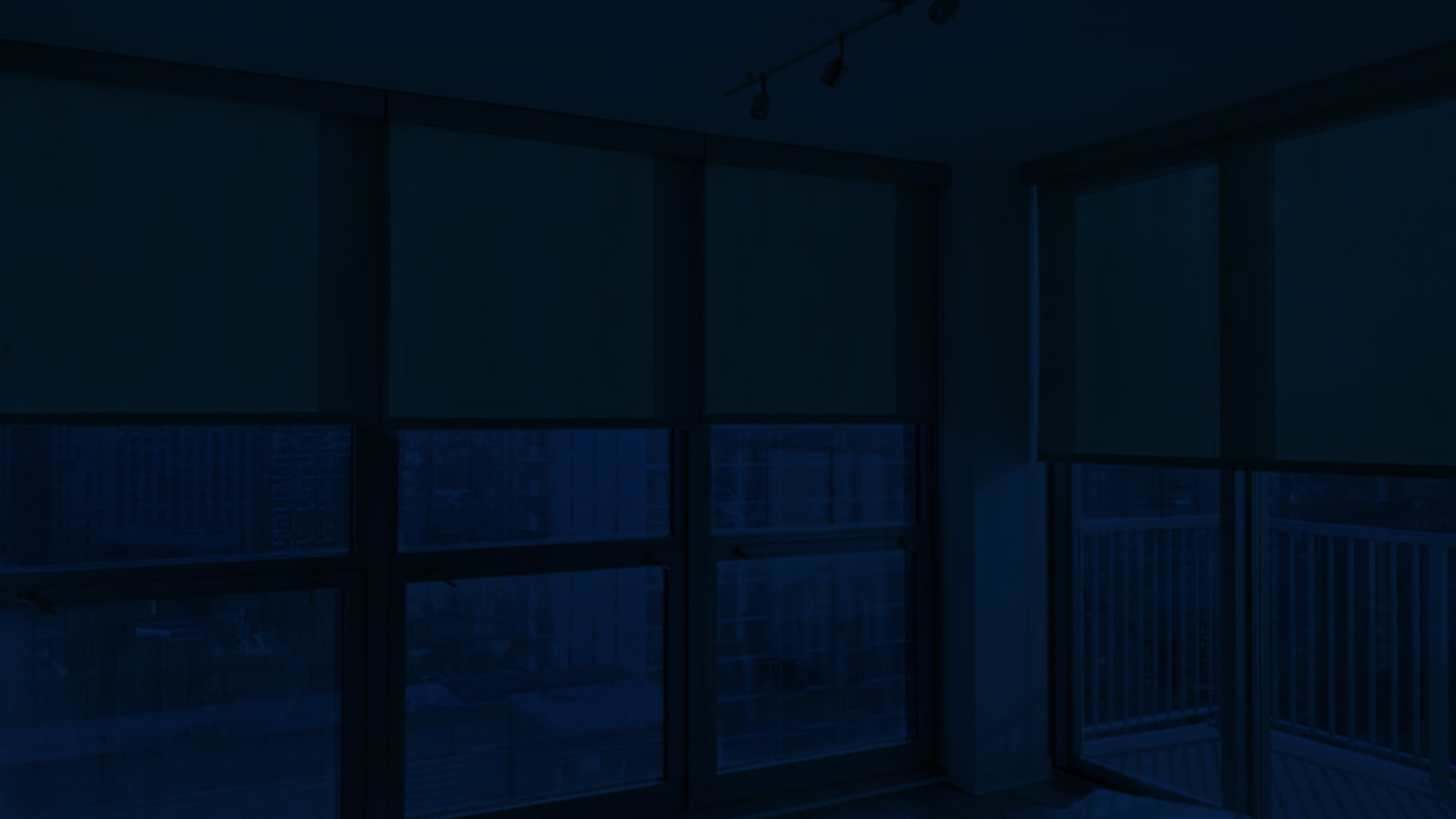 SCHEDULE A CONSULTATION WITH A NAPERVILLE SHUTTER AND WINDOW BLINDS PROFESSIONAL TODAY!